Welcome!
Here at Bad Tags we strive to provide you with a super fun, totally unique pet tag that matches your pup's personality. Using only the highest quality materials and the funniest original sayings, our tags are sure to be a hit! We're a small family-owned business located in Colorado.
How fast do you ship?
Our goal is to ship your custom handmade tags within a week of purchase. Once in the mail, domestic packages generally arrive within 2-5 business days. International transit times vary by country but generally take 5-20 business days.

Why Bad Tags?
Discover why our customers keep coming back for more! Friendly service and super cute tags that won't rub off or fade. We've sold over 30,000 tags and have over 6,000 5-star reviews from our loyal customers!

Available in 25 bright and fun colors, you can mix or match your pet's tags with their collar!
Please note: due to variations in your computer/phone screen, actual colors may slightly vary in real life.
Two Tag Sizes for Dogs and Cats
Our tags are available in two sizes for both dogs and cats. The signature size tag measures 1.25 inches across in diameter and is our best selling and most popular size for dogs. The mini tag is super small and measures 7/8 inches across in diameter and is recommended for cats or tiny dogs.
They Glow in the Dark!
All Bad Tags come with a silicone ring called a "tag silencer" to protect your tag's finish. They also reduce tag jingle & they glow in the dark! Replacement rings are also available for when it's time to make your tags look brand new again.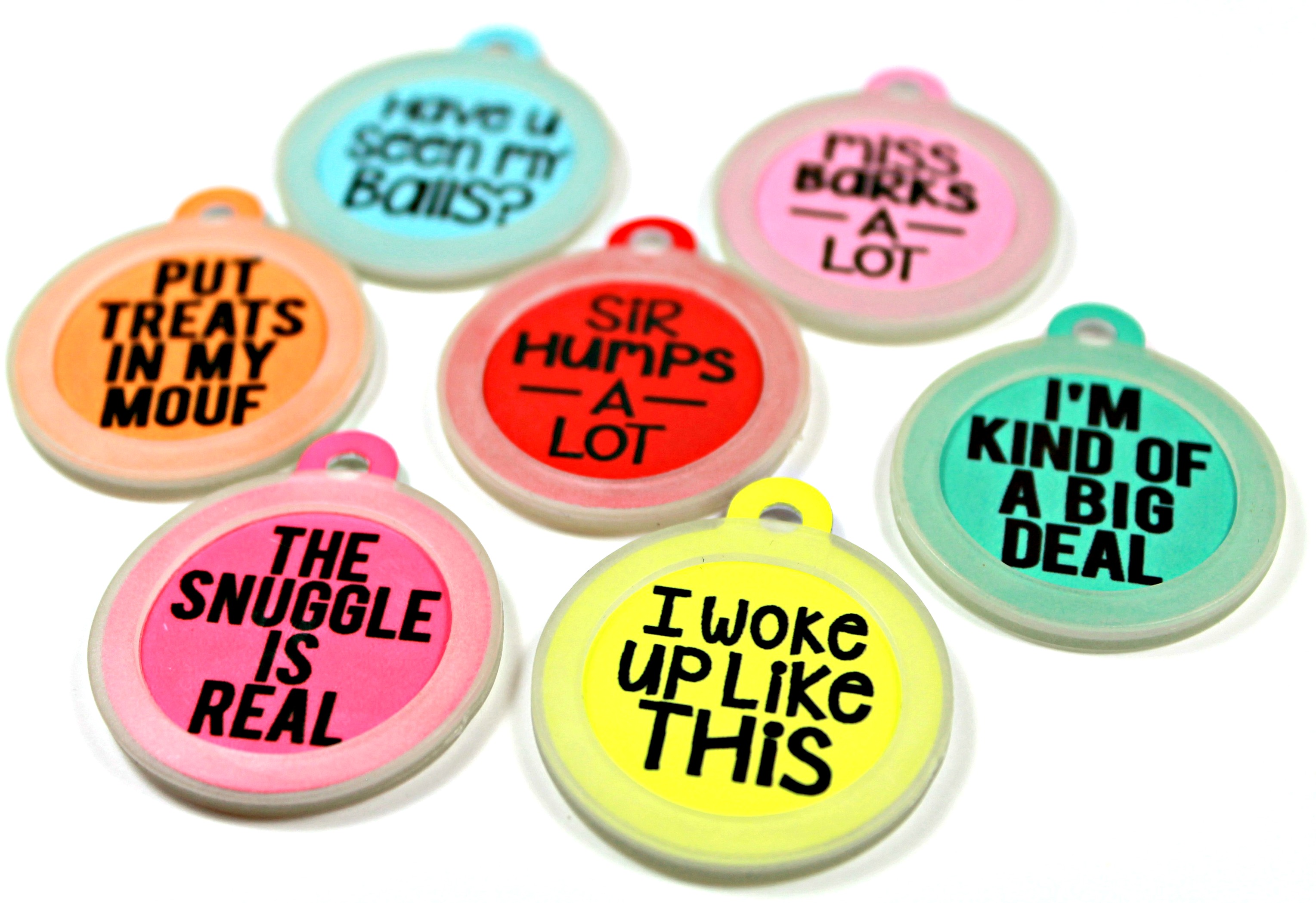 Personalization Options
All tags are double sided! We can print approximately 4-5 lines of contact information to the backside of signature tags. Mini tags can hold 2-3 lines (they're super small!). For the best legibility, we recommend only 15 characters per line. Short messages are fun too!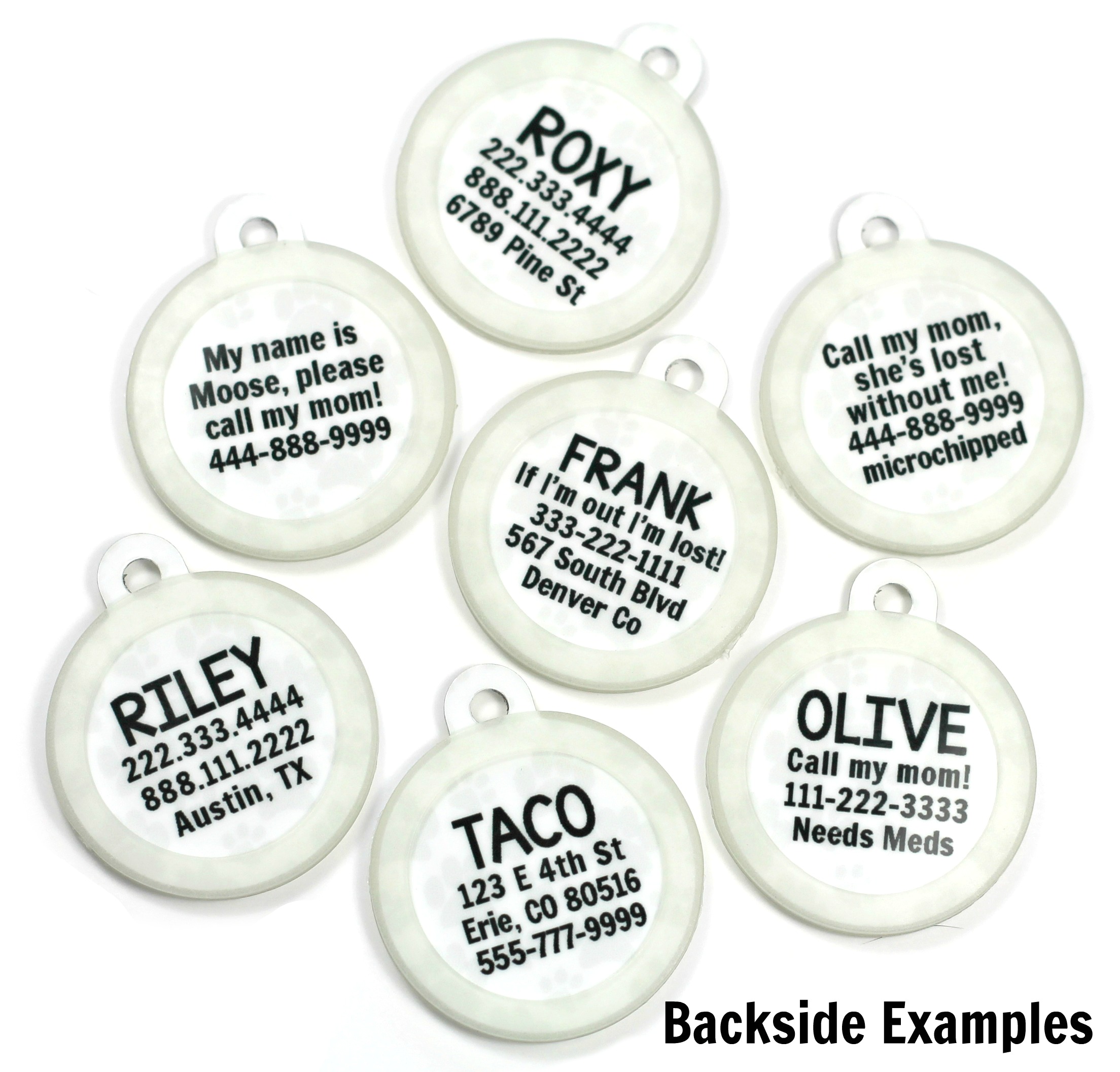 But how durable are they?
We use only the highest quality materials available and strive to provide you with both a stylish and durable pet tag. However, please keep in mind tags are not indestructible and they are not chew proof. If your pet is a tag chewer, it's recommended you move the tag to a harness or a collar reserved for special occasions.